Chronic Diseases Related To Pregnancy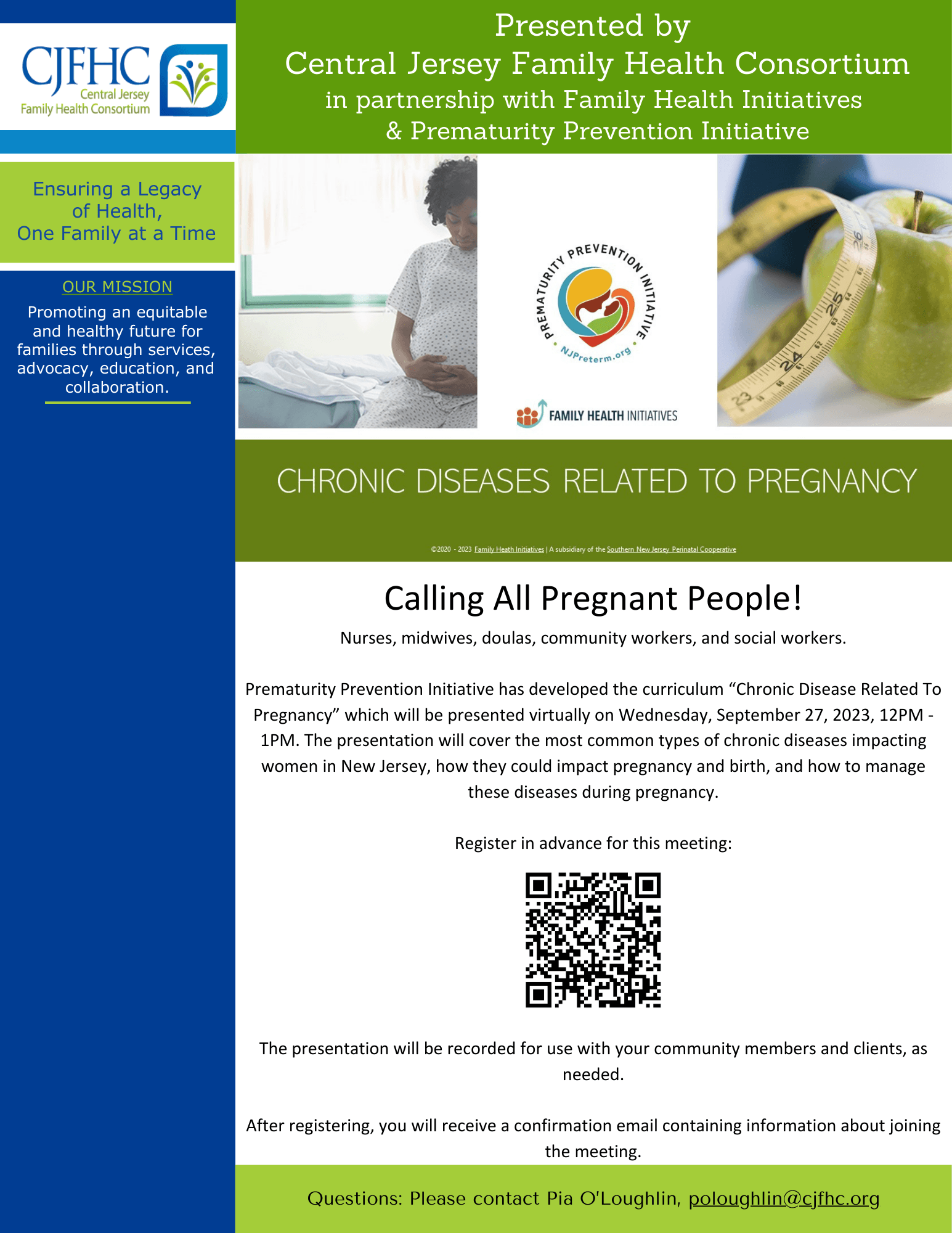 The Prematurity Prevention Initiative has developed the curriculum, "Chronic Diseases Related To Pregnancy" which will be presented virtually on Wednesday, September 27, 2023.
The presentation will cover the most common types of chronic diseases impacting women in New Jersey, how they could impact pregnancy and birth and how to manage these diseases during pregnancy.
Upon registration for this free event, you will receive a confirmation e-mail with link to the event. If you do not receive the e-mail after registration, please check your "junk" e-mail box.