AWHONN's Obstetric Patient Safety (OPS): OB Emergencies Workshop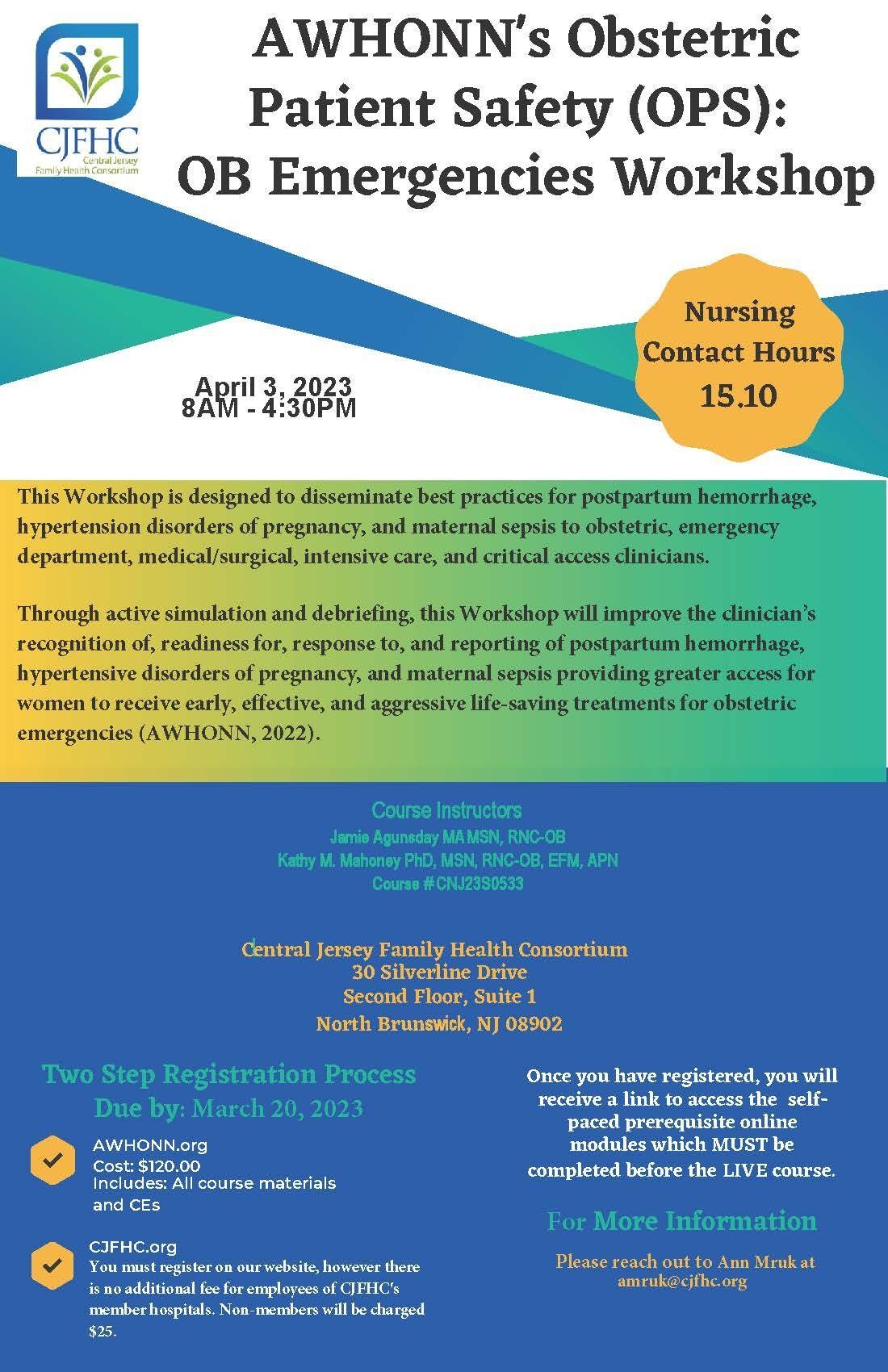 This Workshop is designated to disseminate best practices for postpartum hemorrhage, hypertension disorders of pregnancy, and maternal sepsis to obstetric emergency department, medical/surgical, intensive care, and critical access clinicians.
Through active simulation and debriefing, this Workshop will improve the clinician's recognition of, readiness for, response to, and reporting of postpartum hemorrhage, hypertensive disorders of pregnancy, and maternal sepsis providing greater access for women to receive early, effeactive, and aggressive life-saving treatments for obstetric emergencies (AWHONN, 2022).
Two Step Registration Process is Due by March 20, 2023 - SEE FLYER FOR IMPORTANT DETAILS
Once you have registered, you will receive a link to access the self-paced prerequisite online modules which MUST be completed before the live course.
For questions or addional information, please contact Ann Mruk at amruk@cjfhc.org