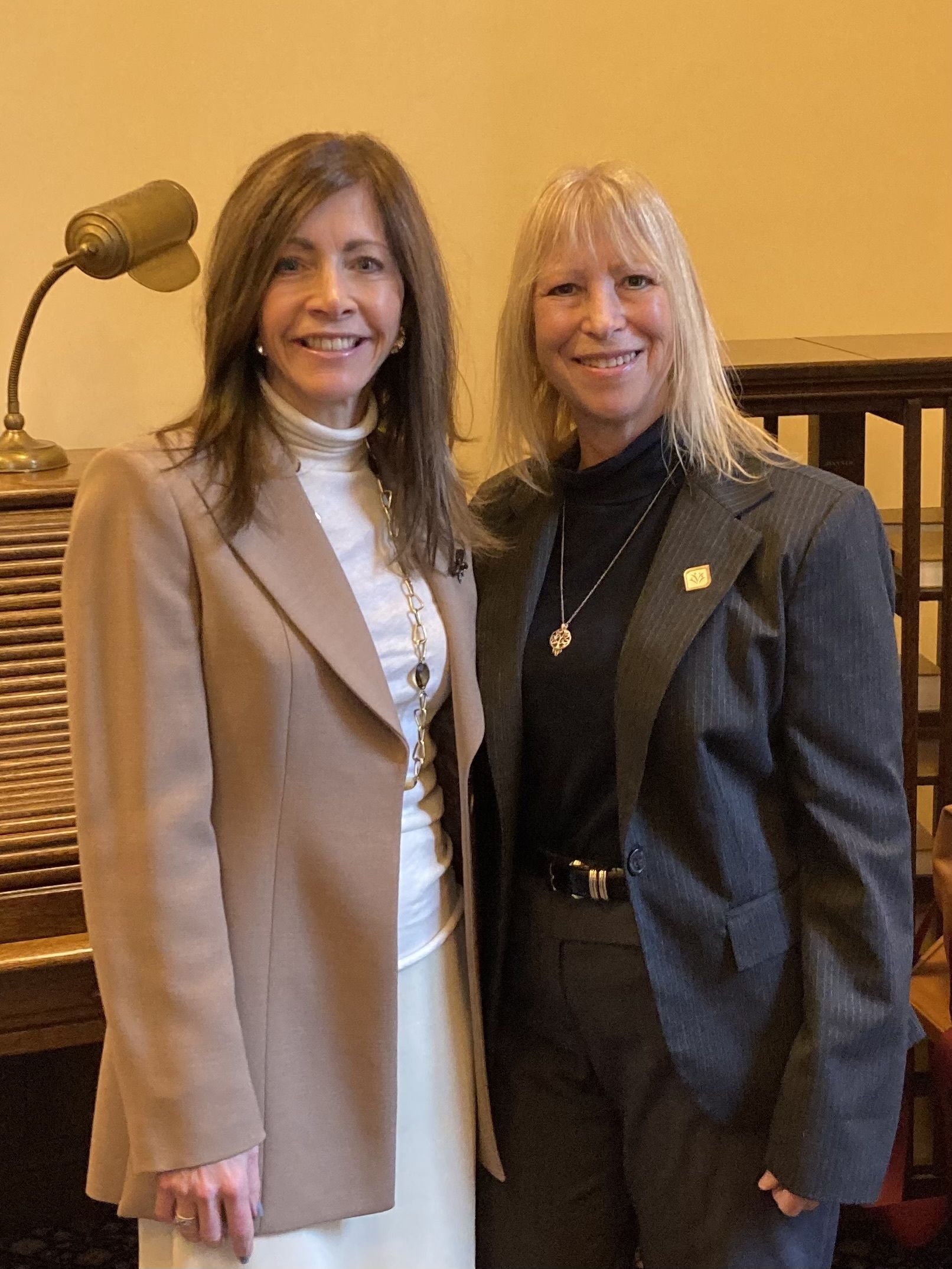 CJFHC staff member, Beth Hanks BS, RN, Family Connects Home Visiting Nurse, had the honor to be invited to Governor Murphy's budget address in Trenton on February 28, 2023. Beth was invited as a guest of the First Lady, Tammy Murphy, who has been one of the positive leaders in New Jersey who initially helped champion the Family Connects program. Increasing nurse home visiting programs and promoting better Maternal Child Health outcomes are some of the top priorities in the State of New Jersey.
Family Connects is available to all birthing families who live in Mercer county and deliver at Capital Health Regional Medical Center. Enrollment takes place in the hospital after you deliver your baby.
Family Connects of Mercer County is a program of Central Jersey Family Health Consortium and is funded by the New Jersey Department of Children and Families and the Burke Foundation.