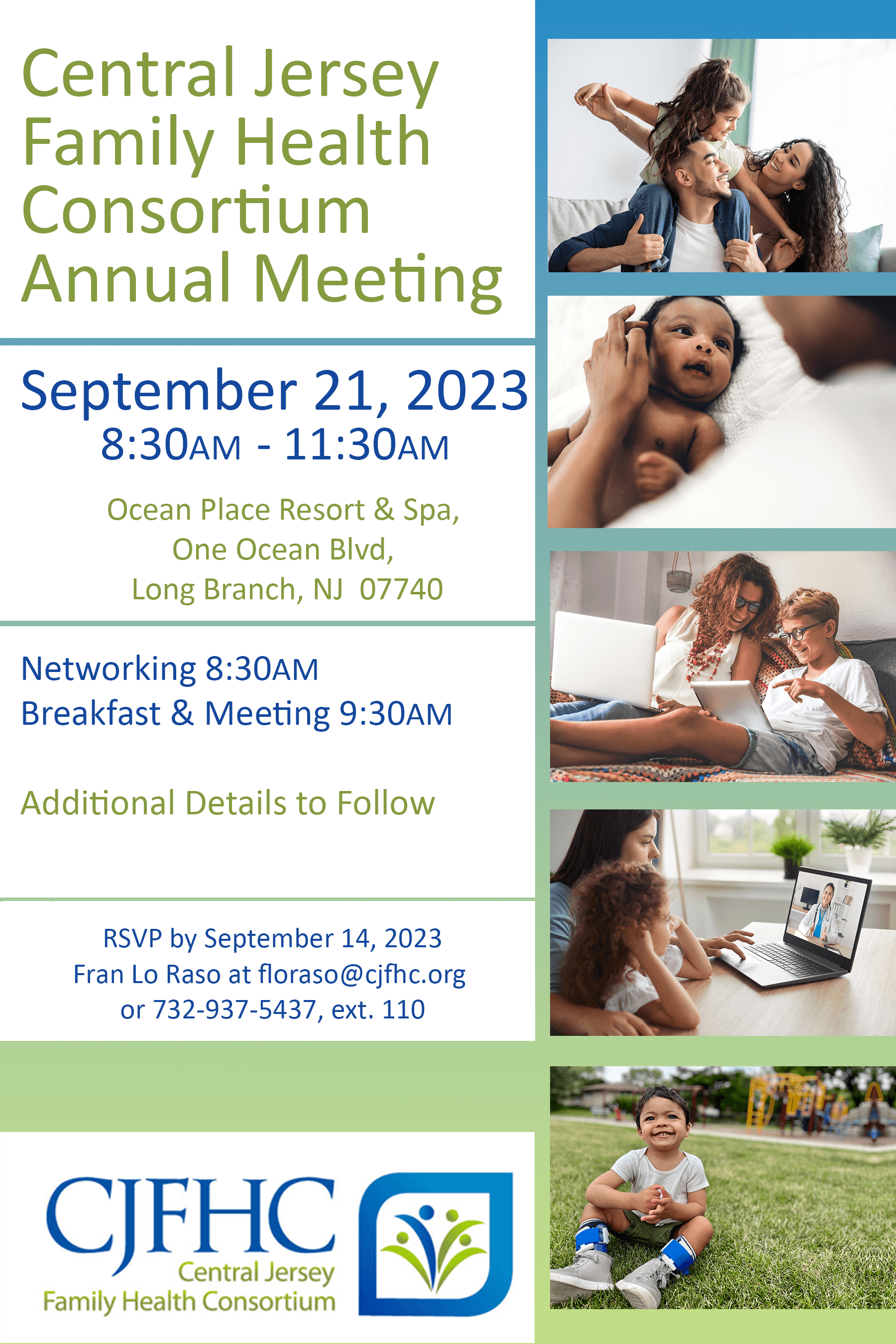 Central Jersey Family Health Consortium is pleased to announce the date of its Annual Meeting of Members - Thursday, September 21, 2023. This year, we are excited to bring our meeting to Monmouth County, at Ocean Place Resort and Spa in Long Branch. This event brings together Central Jersey Family Health Consortium Staff, Board Members, consortium membership and community partners to celebrate the organization's accomplishments of the past year and promote its important programs and services by networking with CJFHC staff who will be front and center to meet and speak with our attendees.
The meeting will also include a lively keynote address with a timely discussion. Our keynote speaker will be announced soon!
Don't miss this popular event! Please RVSP to Fran LoRaso at floraso@cjfhc.org. We look forward to welcoming you on September 21, 2023 at 8:30 for networking with breakfast meeting to follow thereafter. If you have any questions prior, please reach out!