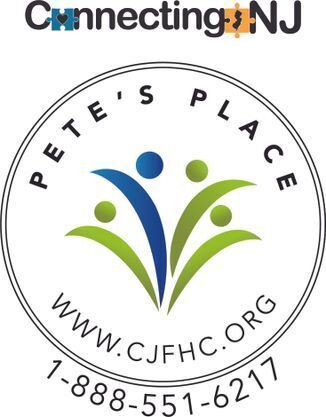 Pete's Place
Keeping Your Young Family Healthy
With generous seed money from New Jersey Pandemic Relief Fund, CJFHC is pleased to announce the opening of Pete's Place baby pantry. We are able to meet the urgent needs of young families who have been impacted by COVID.
After many interviews with staff and community partners who are working to provide essential needs to those in our service area, we found we were uniquely situated to work within our mission to provide essential baby needs to pregnant and parenting families. Working in collaboration with our Central Intake team, home visitation staff, community health workers, program staff and partner organizations gives us the exciting new opportunity to help our families in meaningful ways.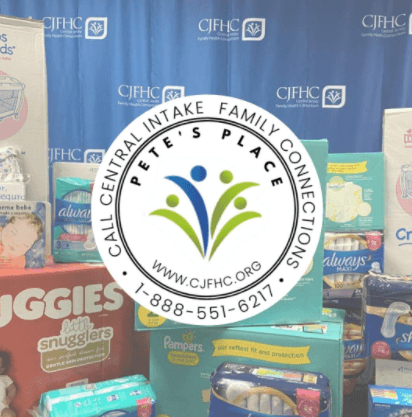 Through Pete's Place, we provide safe sleep environments; car seats, bike helmets, strollers and safety gates; period products; nursing essentials; and transportation vouchers in addition to food and clothing gift certificates. These new items are available to our clients and partners in Hunterdon, Somerset, Mercer and Middlesex Counties by calling our Central Intake line. In Ocean and Monmouth Counties, partners are able to assist clients to submit requests. Connections to needed safety net social services, safe sleep education and car seat safety guidance are given to clients who make requests. In addition, CJFHC has been able to build/cement partnerships with community organizations and providers, who do not reliably refer to us, by meeting their clients and patients' urgent needs in addition to increasing referrals to other social programs provided by our partners.
If you or someone you know needs a safe place for their baby to sleep or ride, diapers, nursing supplies, bike helmets, safety gates etc. please call 1- 888-551-6217
Donations
Click on the buttons below to donate to Pete's Place program.
$25 Donation
$50 Donation
$100 Donation
$250 Donation
$500 Donation