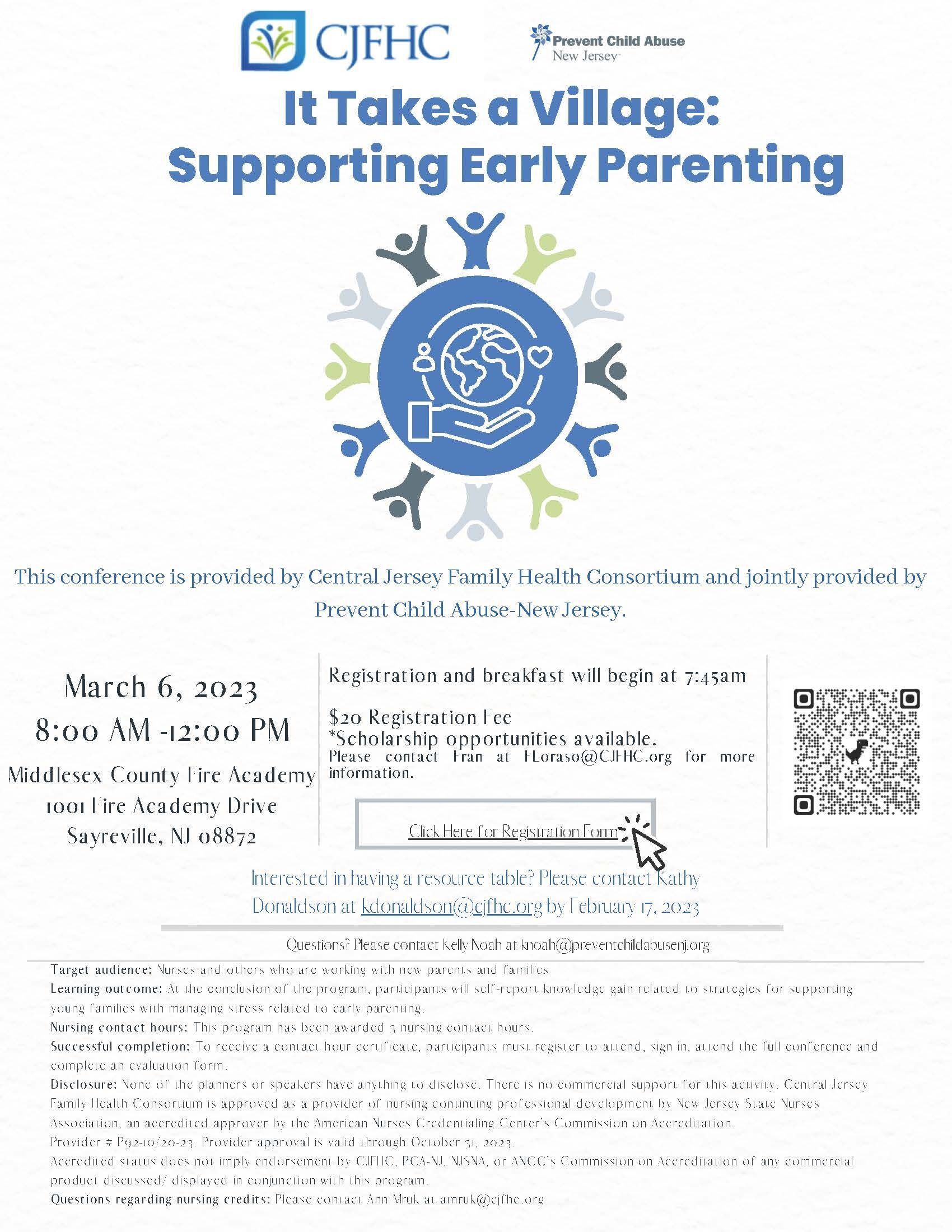 NOW OPEN FOR REGISTRATION!
March 6, 2023, 8:00 AM - NOON
Middlesex county Fire Academy, 1001 Fire Academy Drive, Sayreville, NJ
This event is for nurses and others who are working with new parents and families. At the conclusion of the program, participants will self-report knowledge gain related to strategies for supporting young families with managing stress related to early parenting.
Nursing contact hours: This program has been awarded three (3) nursing contact hours. To receive a contact hour certificate, participants must register to attend, sign in, attend the full conference and complete an evaluation form.
Registration fee: FREE for CJFHC employees/$20.00 all others. Scholarship opportunities available. To register from CJFHC's website, click on "News and Events" from the banner and then go to the Events Calendar and choose March. For questions regarding registration, please contact Fran Lo Raso at floraso@cjfhc.org.
If you are interested in having a resources table, please contact Kathy Donaldson at kdonaldson@cjfhc.org.