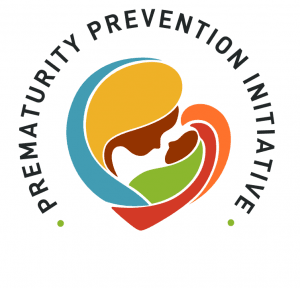 The Prematurity Prevention Initiative (PPI)
The Prematurity Prevention Initiative (PPI) engages pregnant individuals, the community, systems of healthcare and social service providers with a focus on preterm prevention. Preterm birth is when a baby is born too early or before the birthing person has reached at least 37 weeks (about 8-and-a-half months) of pregnancy.
Prevalence of Preterm Birth in NJ
Premature birth is a leading cause of infant mortality and Black babies are nearly 2 times as likely to be born preterm than White infants.
In 2020, 1 in 11 babies were born preterm in New Jersey and there were 9,018 preterm births, representing 9.3% of 97,146 live births. 
What We Do
PPI works to prevent premature births by increasing awareness of preterm birth risk factors. Our team strives to streamline patient access to effective medication regardless of racial/ethnic and socioeconomic status. We provide support and critical health information to pregnant individuals and families using resources such as:
Timely and relevant data
Community outreach
Provider-specific materials
Educational presentations
The Central Jersey Family Health Consortium is partnering up with PPI to address preterm births in the central region, especially in Hunterdon and Mercer counties.
Health Equity Trainings & Continuing Education Credits Available!
Calling all Doula's, Community Health Workers, Nurses and Health Care Professionals working with pregnant individuals in New Jersey!
Prematurity Prevention Initiative in partnership with Once Upon A Preemie, Inc. invites you to participate in accredited health and racial equity trainings.
This 4-part virtual learning series offers in-depth, on-demand, one-hour educational experiences packed with case studies, parent testimonials and equity-focused solutions for health care professionals.
The Once Upon A Preemie Academy is the first and only virtual training academy focused on delivering health and racial equity educational programs for perinatal and neonatal health care professionals. The Academy raises awareness and offers real-time solutions to address health and racial equity.
To register for this training contact Medji Jean at mjean@cjfhc.org and Pia O'Loughlin poloughlin@cjfhc.org.
____________________________________________
For more information about the Prematurity Prevention Initiative and Once Upon A Preemie see links below:
https://www.njpreterm.org/
https://www.onceuponapreemie.org/
This Initiative is funded by the Family Health Initiatives.