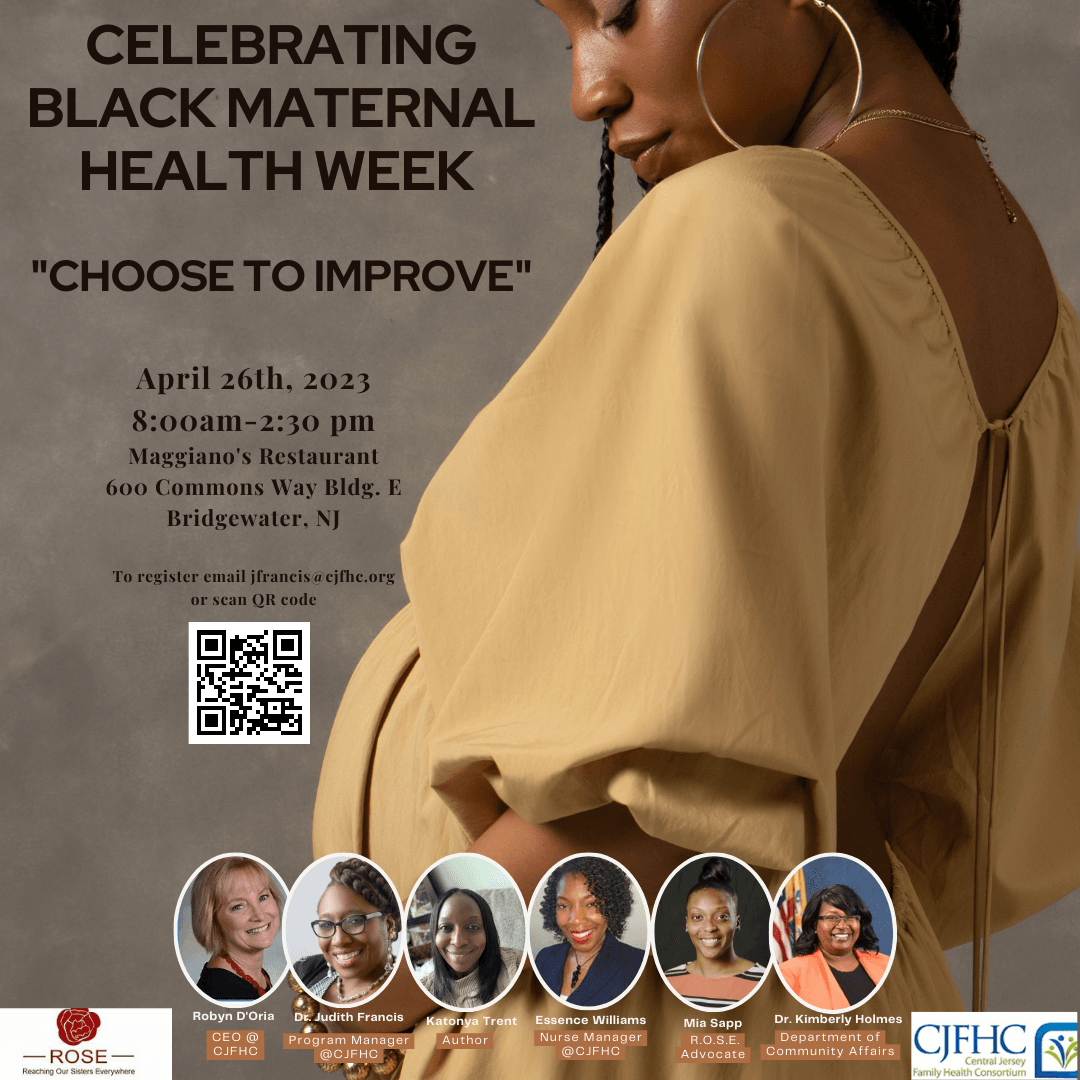 Please join the Healthy Women Healthy Families program of Central Jersey Family Health Consortium on April 26, 2023 from 8:00 AM to 2:30 PM at Maggiano's Little Italy restaurant, 600 Commons Way, Bridgewater, NJ.
According to the CDC, Black women are three times more likely to die from pregnancy related causes than white women. Multiple factors contribute to these disparities, such as variations in healthcare access, chronic health conditions and implicit bias. this one-day conference will enlighten the participant as to why this is still an issue. By the end of the conference, participants will be inspired to shift to a call to action to find ways to "Choose to Improve" Black Maternal Health.
Please contact Judith Francis at jfrancis@cjfhc.org to register or scan QR code on the flyer.
Community partners: please bring your program information and program swag for attendees to access and become familiar with the program and services offered through your organizations!