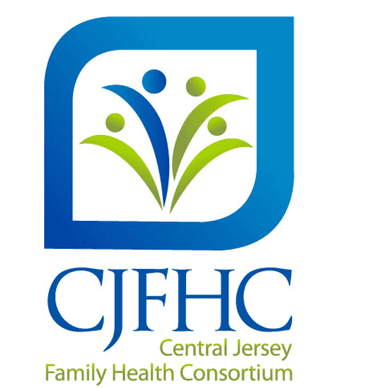 Central Jersey Family Health Consortium has been awarded $805,000 to continue the Healthy Women, Healthy Families (HWHF) grant serving the counties of Ocean, Monmouth, Mercer, Middlesex, Somerset, and Hunterdon with a focus on the cities of Trenton and New Brunswick.
Originally launched in 2018, the HWHF grant aimed to improve maternal and infant outcomes and promote access to quality health care in childbearing individuals between the ages of 15 and 44. The program coincides with First Lady Tammy Murphy's Nurture NJ initiative, launched in 2019.
"The disparities in maternal and infant health outcomes for our Black and Hispanic communities are unacceptable. Initiatives like Healthy Women, Healthy Families support Nurture NJ's efforts to improve these statistics," said First Lady Murphy. "I am thrilled to see the great progress made through the first HWHF grant cycle, and I look forward to continuing this momentum with the three agencies in this next cycle."
According to data from the 2016-2018 NJ Maternal Mortality Report, a non-Hispanic Black mother is nearly seven times more likely than a non-Hispanic White mother to die due to pregnancy complications, and a non-Hispanic Black baby is almost three times more likely to die before their first birthday compared to non-Hispanic White infants in NJ. The rate for a Hispanic mother is 3.5 times and a Hispanic baby is nearly 1.5 times higher than their non-Hispanic White counterparts.
Since the first grant cycle in 2018, New Jersey has gone from 45th in the nation for maternal death to 29th. This second grant cycle aims to build on this progress by increasing the collaboration of the new postpartum care doula program and community health workers to increase postpartum follow-up care. The grant also introduces a focus on breastfeeding and lactation education for nontraditional caregivers including fathers, grandparents, partners, siblings, and pregnant teens.
This second grant cycle will be a renewal of the Healthy Women Healthy Families grant for Central Jersey Family Health Consortium, having first been awarded the grant at its inception in 2018. "CJFHC is delighted to be working closely again with The Children's Home Society and expanding upon the work we started five years ago on the Healthy Women Healthy Families grant," said CJFHC Chief Executive Officer Robyn D'Oria, MA, RNC, APN. "In this iteration of the grant, we will partner and provide joint services with CHS which we believe will enhance our efforts further to improve access to supports and increase resources for pregnant families in our region. We are honored to be chosen to continue the work we began in 2018 as we play an integral role with our partner, Children's Home Society in helping to improve care and reduce maternal morbidity and mortality in NJ."
Grantees will be required to subcontract with community-level organizations, such as minority/multicultural/advocacy organizations, faith-based organizations, libraries, community centers, family planning agencies, and other community-driven agencies to expand the availability of postpartum support to families. Central Jersey Family Health Consortium will be partnering with The Children's Home Society of NJ, an organization working towards ensuring all children have secure, caring families, good health, and that parents have the resources they need to keep their families together. "CHSofNJ is thrilled to continue to provide Healthy Women, Healthy Families outreach, education, and case management services in Monmouth and Ocean Counties." Said Maritza Raimundi-Petroski, MPA, Vice President of Strategic Initiatives, Prevention Programs, and Community Engagement for CHSofNJ, "We have enjoyed decades of collaboration with Central Jersey Family Health Consortium in the Mercer County area and having the opportunity to jointly provide needed services in Monmouth and Ocean is an extension of our commitment to improve birth outcomes in Central New Jersey. This collaboration will also create postpartum doula care for Trenton and New Brunswick birthing persons providing support for a healthy and joyous first year."
CJFHC is a 501(c)3 not-for-profit based in New Brunswick, New Jersey, providing information to the public and its partners regarding new and current state and federal mandates, disseminating information, and connecting families with programs they need. Central Jersey Family Health Consortium's mission is to promote an equitable and healthy future for families through services, advocacy, education and collaboration. For more information about CJFHC programs, visit www.cjfhc.org.
Founded in 1894, The Children's Home Society of New Jersey's (CHSofNJ) mission is saving children's lives and building healthy families. This mission is advanced through a continuum of supportive and preventive programs and services designed to protect abused or neglected infants and children; provide education and resources to strengthen and empower families; and help every child have a stable, permanent, and loving home. For information about CHSofNJ programs, visit www.chsofnj.org.