Breastfeeding Aversion and Agitation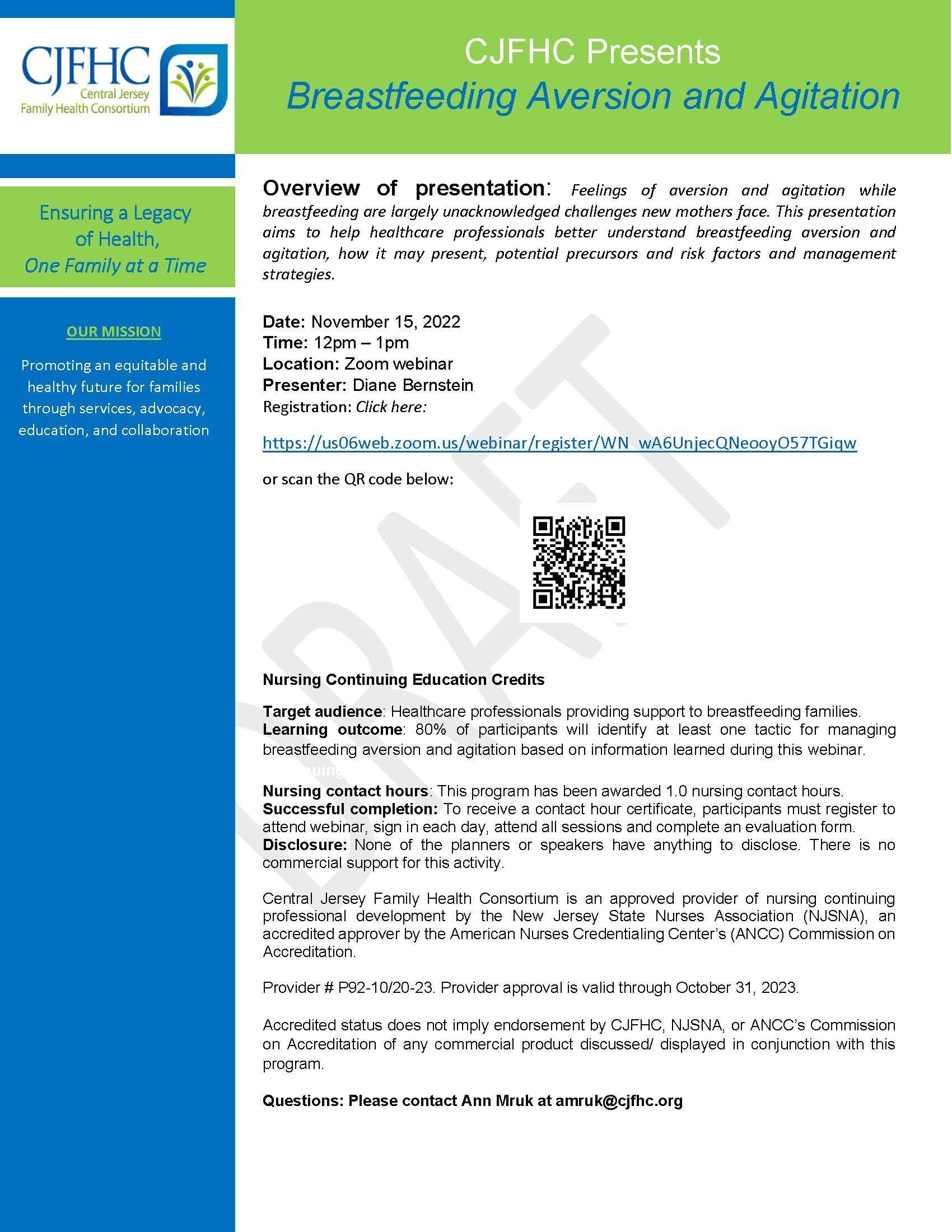 Overview of presentation: Feelings of aversion and agitation while breastfeeding are largely unacknowledged challenges new mothers face. This presentation aims to help healthcare professionals better understand breastfeeding aversion and agitation, how it may present, potential precursors and risk factors and management strategies.
Nursing Continuing Education Credits
Target audience: Healthcare professionals providing support to breastfeeding families.
Learning outcome: 80% of participants will identify at least one tactic for managing breastfeeding aversion and agitation based on information learned during this webinar. ork Continuing
Nursing contact hours: This program has been awarded 1.0 nursing contact hours.
Successful completion: To receive a contact hour certificate, participants must register to attend webinar, sign in each day, attend all sessions and complete an evaluation form.
Disclosure: None of the planners or speakers have anything to disclose. There is no commercial support for this activity.
Central Jersey Family Health Consortium is an approved provider of nursing continuing professional development by the New Jersey State Nurses Association (NJSNA), an accredited approver by the American Nurses Credentialing Center's (ANCC) Commission on Accreditation.
Provider # P92-10/20-23. Provider approval is valid through October 31, 2023.
Accredited status does not imply endorsement by CJFHC, NJSNA, or ANCC's Commission on Accreditation of any commercial product discussed/displayed in conjunction with this program.