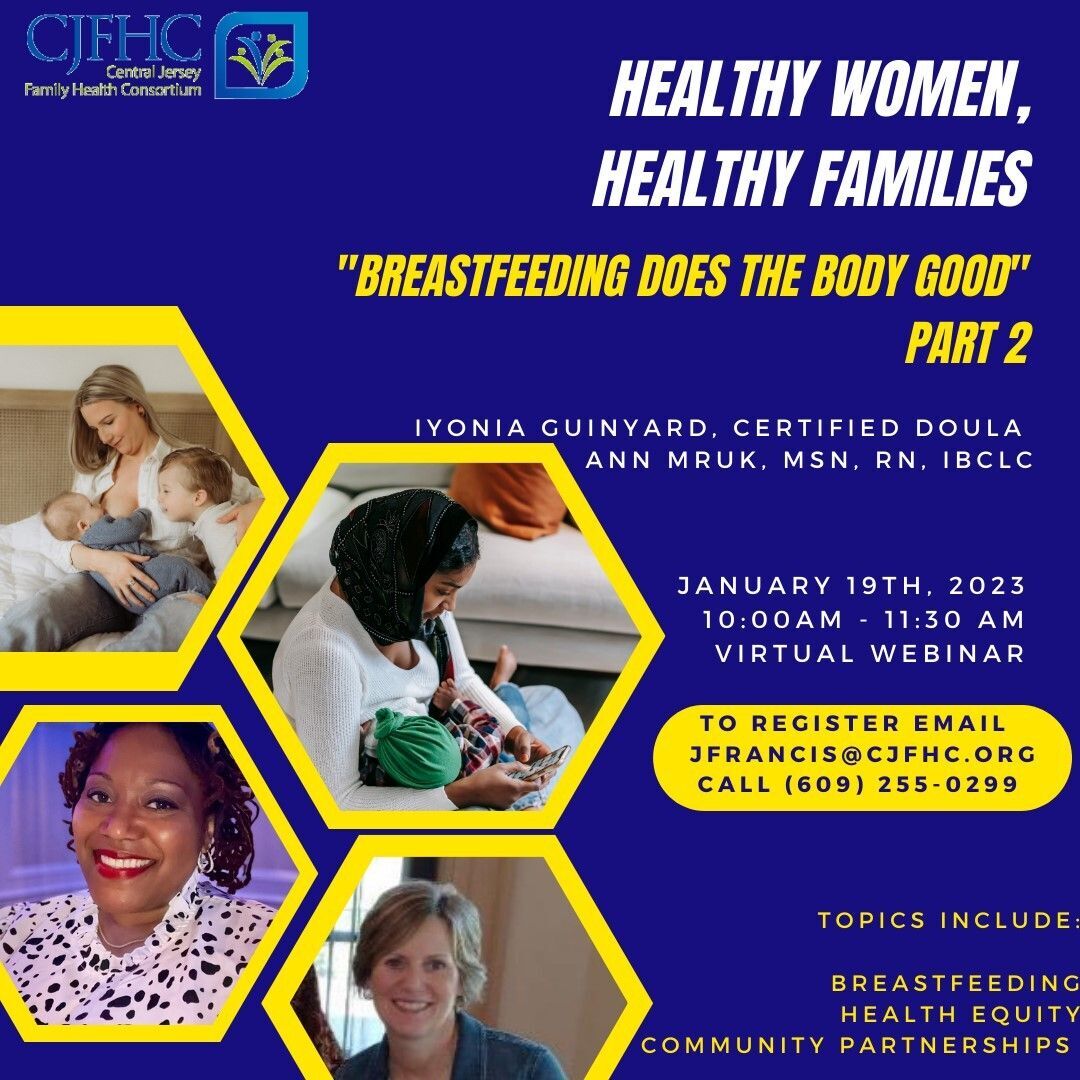 In conjunction with Maternal Health Awareness Day, this program will include but not be limited to: breastfeeding/chestfeeding terminology and education, information regarding breastfeeding workplace policies, community resources and referrals for breastfeeding and lactation services, and much more.
Join CJFHC program, Healthy Women Healthy Families for this informative program on January 19, 2023 at 10:00 AM.
For additional information and to register, contact Judith Francis at jfrancis@cjfhc.org or (609) 255-2599.