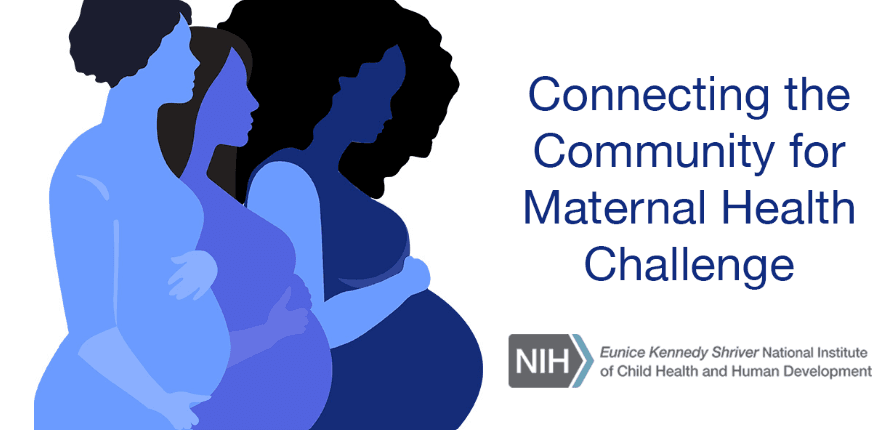 Central Jersey Family Health Consortium is excited to announce that Dr. Cheryl McFarland and the Department of Evaluation and Analytics have been selected to move on to the second phase of The National Institute of Health's three phase Connecting the Community for Maternal Health Challenge. This challenge is a $3 million competition to encourage community-based and advocacy organizations in the United States to develop the infrastructure and capabilities necessary to conduct maternal health research. In addition to competing for cash prizes, participating organizations will receive training and mentoring in writing research proposals and building maternal health research infrastructure. While over 100 applicants initially applied, only 15 have been selected to move on to the second phase and only 10 will be chosen to move on to the third phase.
The next step for the team is to craft a proposal for the development of a tool to predict and diagnose risk for maternal morbidity using retrospective Medicaid claims data. A similar tool has already been created to classify children with chronic diseases according to how complex their medical needs are. It is already in use helping children get the appropriate level of care based on their needs. This proposed tool geared toward pregnant people has the potential to help CJFHC be proactive in the communities that it serves and preemptively recommend services or interventions to at risk pregnant people. The ability to predict maternal morbidity and mortality will greatly assist in the improvement of maternal health and reduction of the disparities gap in NJ. If the proposal is accepted funds will be granted to begin the third and final research phase and the team will have one year to implement their project plans, conduct the proposed research, and report results.
Dr. McFarland and the evaluation and analytics team are excited to move on to this next phase of the challenge and use data to improve health outcomes for our community members and continue CJFHC's mission of ensuring a legacy of health, one family at a time.
For more information visit: Challenge.Gov